Services
When problems arise, you can count on the experts to be there for you.
When it comes to your business, you get how to run your employee operations, but do you know how to run the building? We understand that you rely on superior work to be accomplished on a daily basis; you should expect no less from your facility. While maintaining your facility may not sound complicated, it can quickly become overwhelming when you think about all the different components that make your building functional. Don't stress, because we have it covered.
From Custodial Services to Electrical Work, We Do It All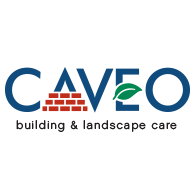 At Caveo Facilities Management, we provide you with the services to you need to ensure that your property has everything it needs. As a fully licensed, insured, and bonded company, our mission is to protect those we serve through a variety of different commercial facility needs, covering everything from custodial work to landscaping and electrical work.
With 24-hour assistance available, you can trust that when problems arise, we are the experts who can fix it. Whether you are interested in routine maintenance or have an emergency, you can count on Caveo Facilities Management to be there for you. We can take care of the following commercial facility maintenance services for you:
Building Cleaning (pressure wash sidewalks, carpet cleaning, VCT tile restoration, mold abatement, custodial)
Small Scale T.I. Work (wall construction, texturing, painting, electrical & plumbing)
Landscape Maintenance (irrigation solutions and repairs, palm tree trimming, tree shaping, trimming & removal)
Masonry (block wall construction & flat work, including stucco)
Weed abatement (post emergent)
Minor construction
Need someone to handle the electrical work? Looking for a custodian? Require a good landscaper? We do it all!
For your free quote or inspection, call the experts who care about you. Your satisfaction is guaranteed.